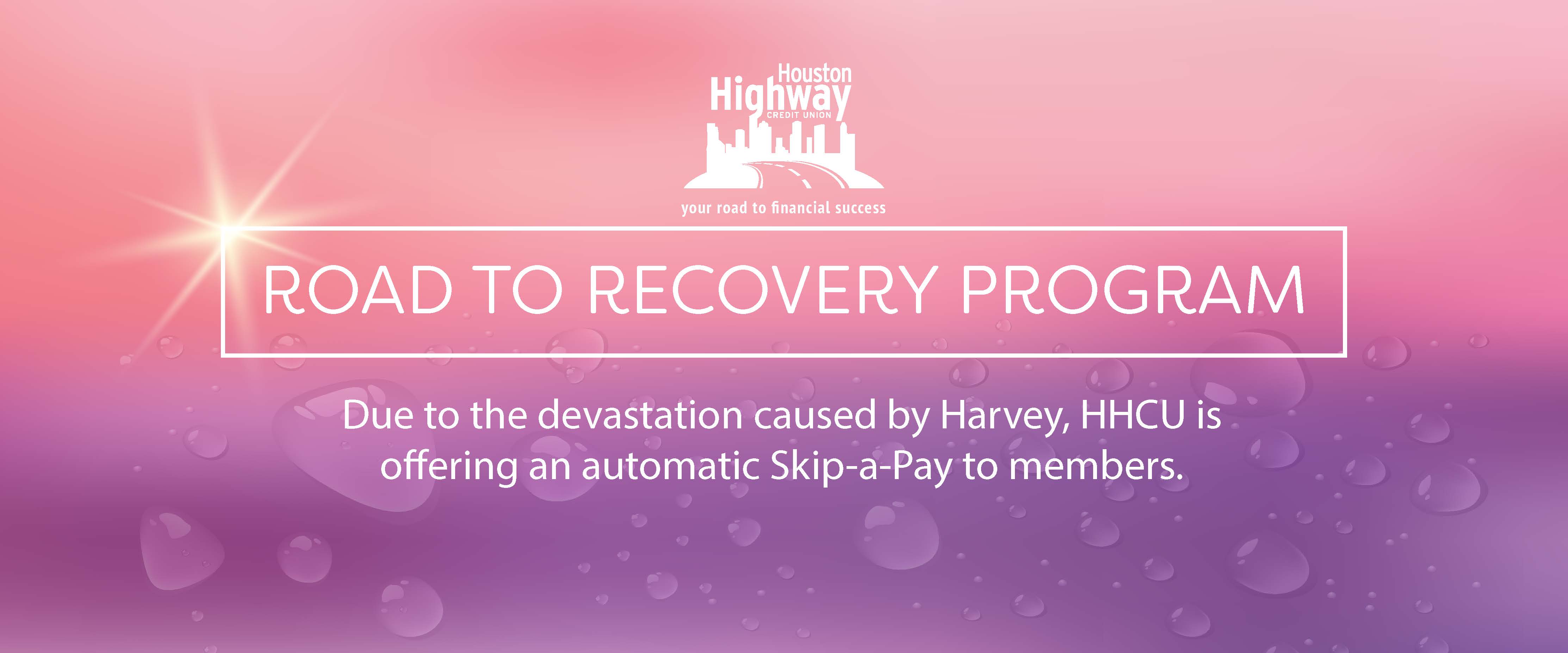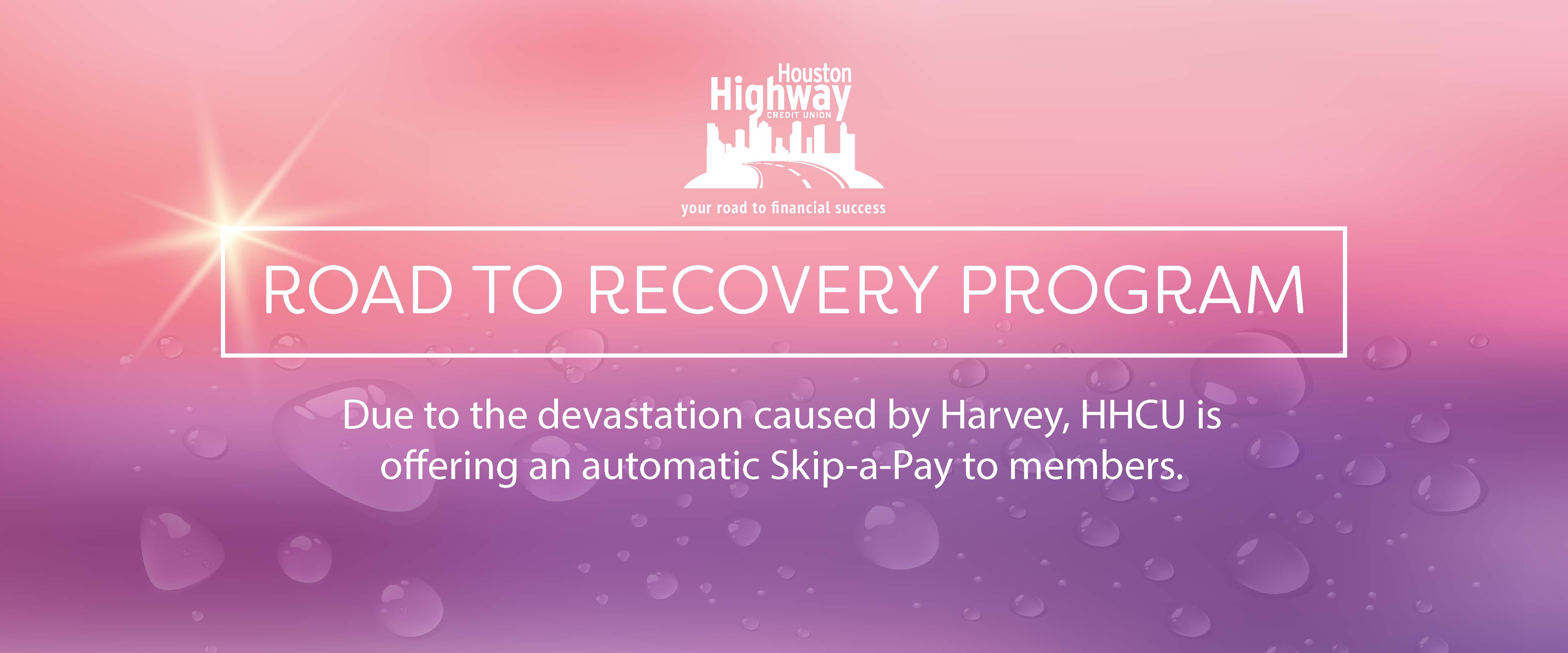 During these pressing times we want to provide our members with some assistance by offering a special Skip-a-Pay as part of our Road to Recovery Program.
All Houston Highway CU loans will be automatically deferred by one month.
This program will not have a fee and will permit affected members to miss a loan payment. Please take the opportunity to use those funds towards high-priority items as we continue on the road to recovery.
As always, thank you for being a member of Houston Highway and keep in mind that we strive to help those in our community!
Keep Houston Strong!