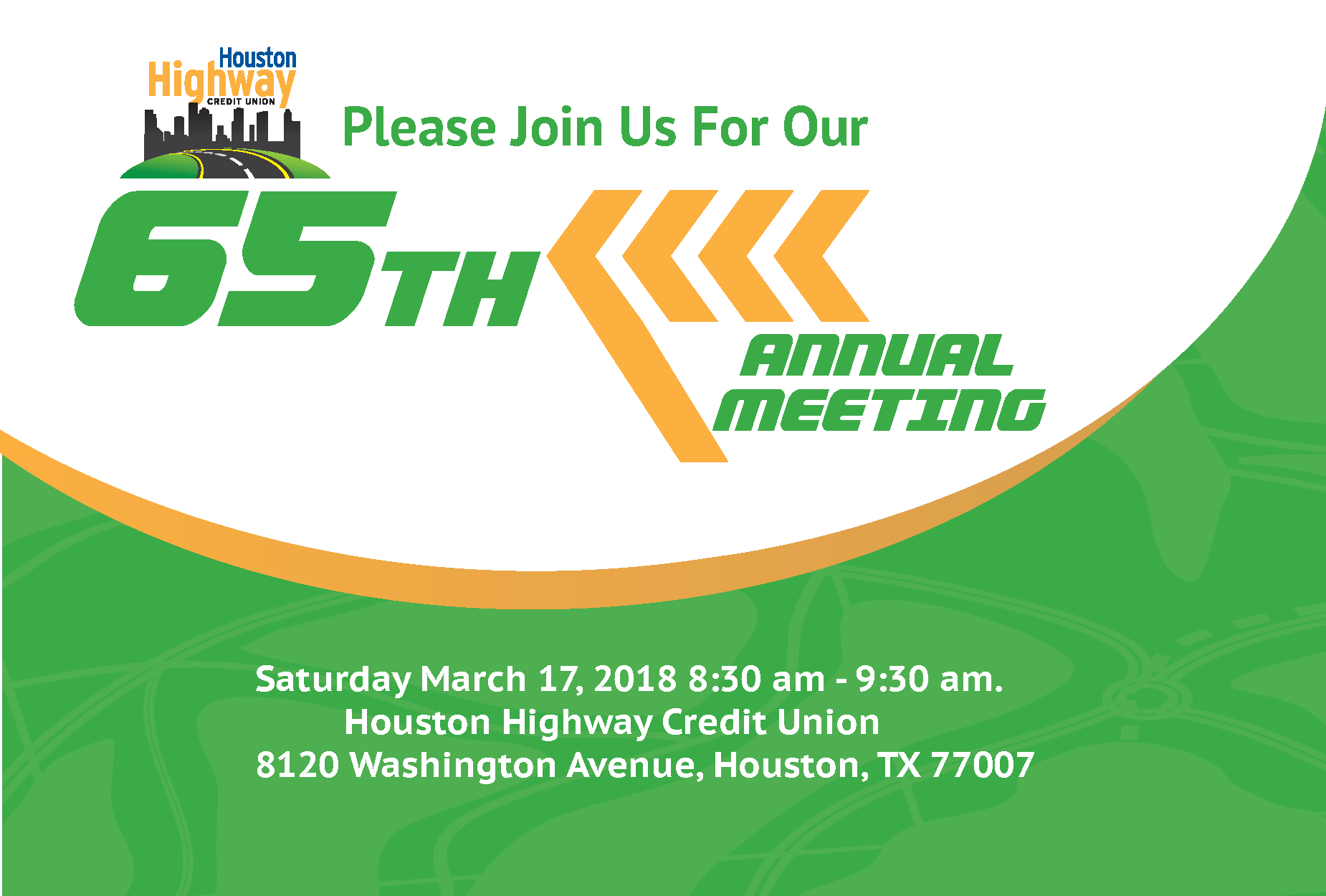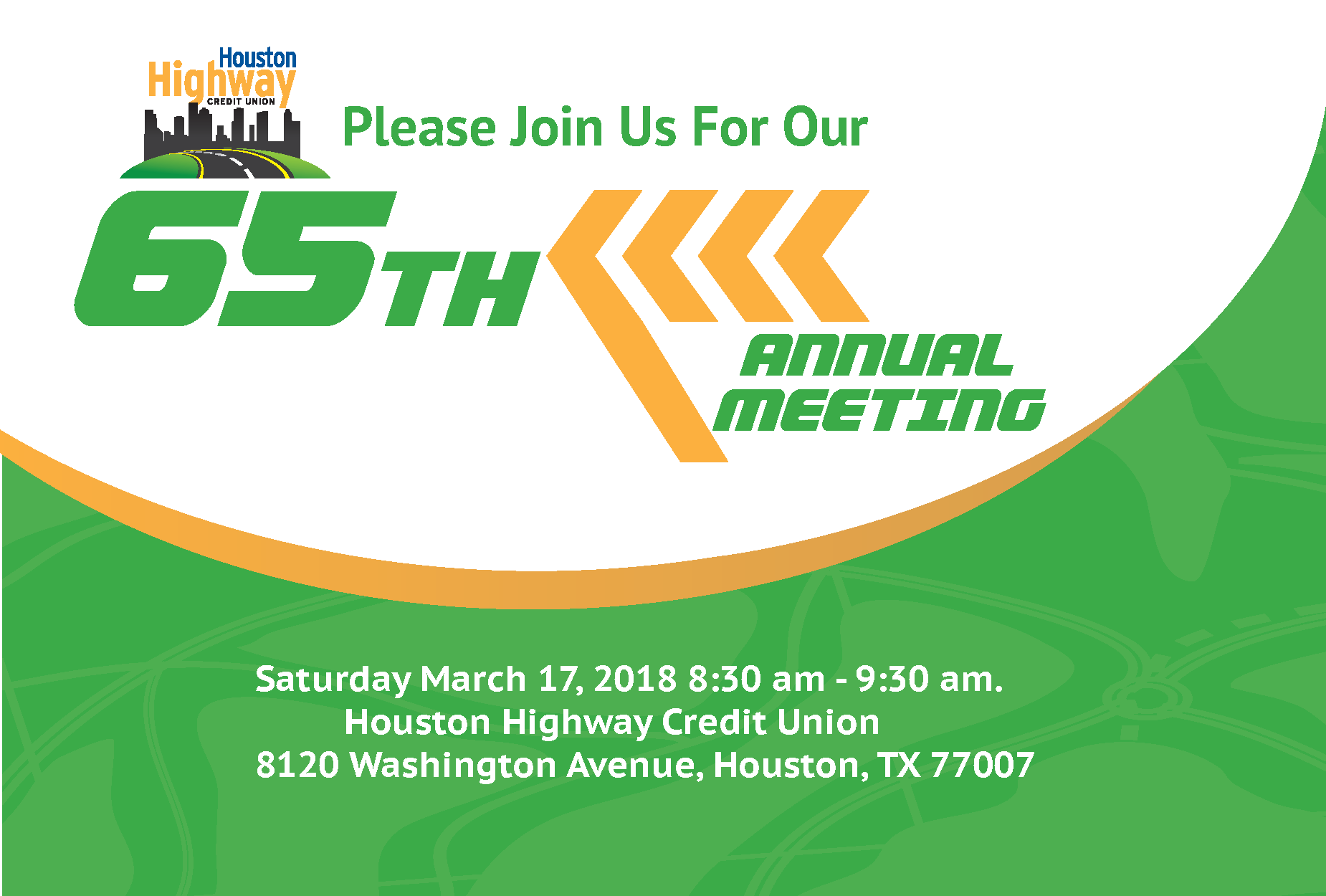 Join us at the Annual Meeting to meet your Board of Directors and Credit Union staff. Hear about the State of the credit union, and give us your input on how we can improve. The Annual Meeting is scheduled 8:30 am to 9:30 am. Board Elections will take place during the business meeting.
Join us Saturday, March 17th, 2018, at Houston Highway Credit Union, located on 8120 Washington Avenue, Houston TX 77007.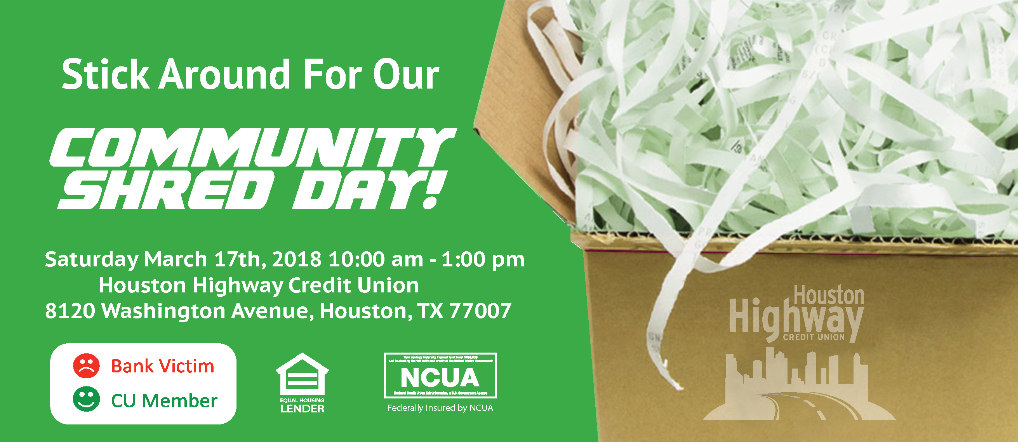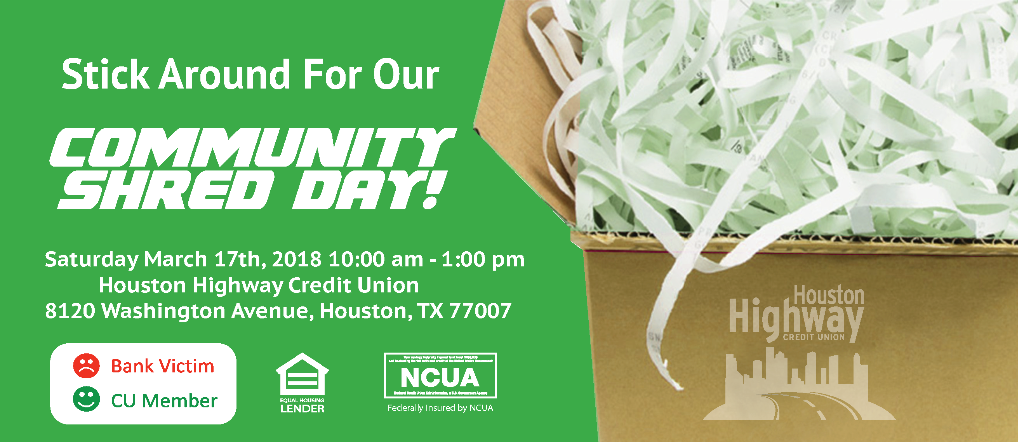 Join us afterwards for our annual Shred Day Community Event. Event is scheduled from 10 am – 1 pm.
Come drop off your shred with us and enjoy the food, fun, and other surprises we have in store!