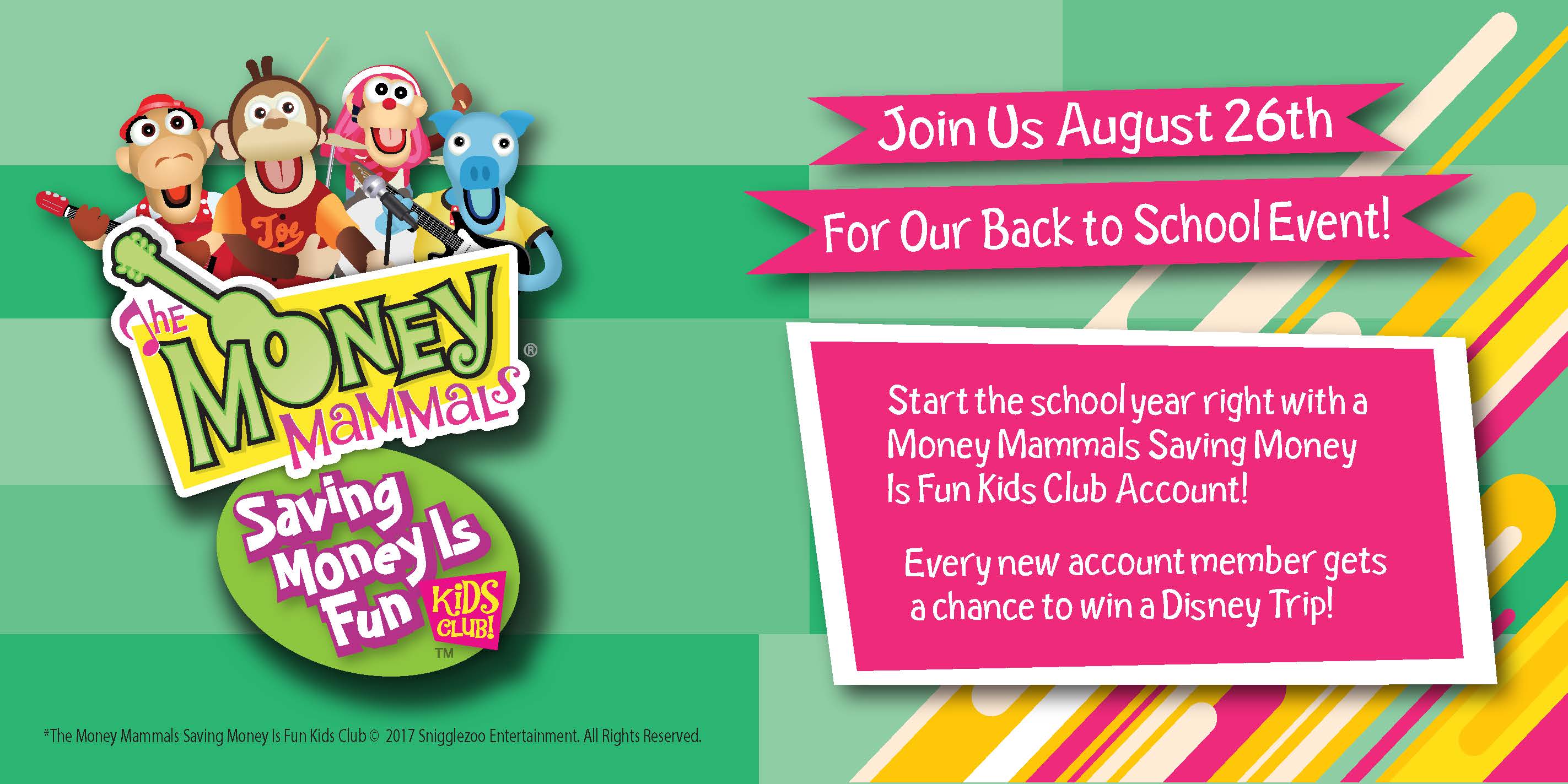 UPDATE: Due to inclement weather this event has been cancelled.
Join us Saturday, August 26th for our annual Back to School Event featuring the Money Mammals! We encourage you to come out and get your kids started on their financial success this school year. Opening a Money Mammals Saving Money is Fun Kid's Club Account only requires a $5 deposit!
Along with the account, each member of the Kid's Club Account gets access to online resources and apps and a chance to win a trip to Disney World for two.
Come enjoy snow cones, cotton candy, popcorn and find out that learning to save money can be fun!
*RULES FOR DISNEY WORLD PROMOTION:
Walt Disney World vacation for two consists of: (2) 4 Day Disney Park tickets, 3 night stay at Disney's Saratoga Springs Resort along with a $500 travel voucher. All entries must arrive at HHCU before noon on October 14th, 2017. Applies only for new member accounts as well as new Money Mammals accounts.