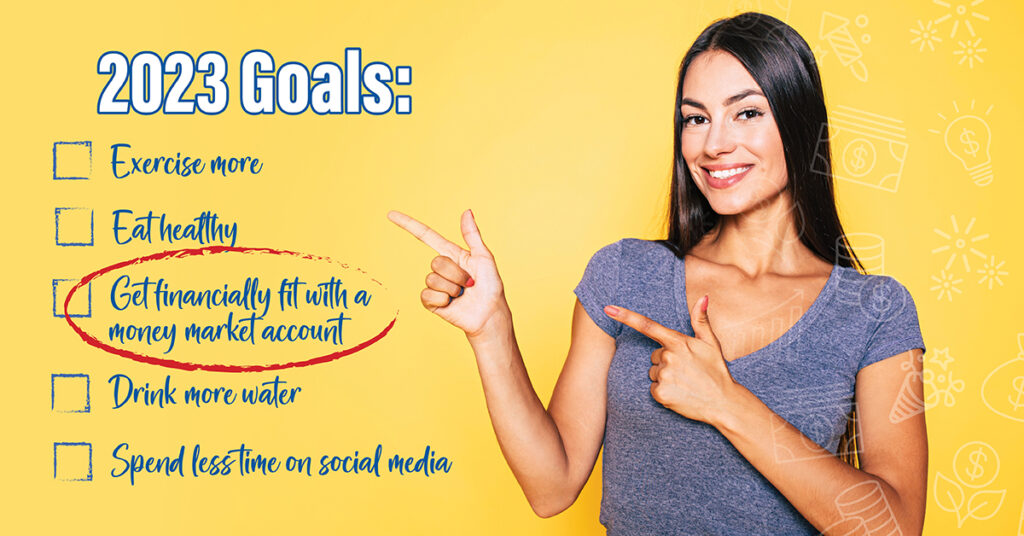 Earn more with a money market account
A money market account from HHCU is an easy way to grow your savings while maintaining accessibility to funds. Think of it as the best parts of a savings account and a certificate combined into one amazing account.
What is a money market account?
A money market is a savings account that usually earns higher dividends than a traditional savings account. In this way, it's similar to a certificate. However, the funds aren't locked down for a set period of time, so you can access them as needed.
What are the benefits of a money market?
Security
Accessibility of funds
High interest rates
Personal checks and debit card access
Get financially fit with HHCU!
For a limited time, we're offering special money market rates so you can maximize your savings in 2023!