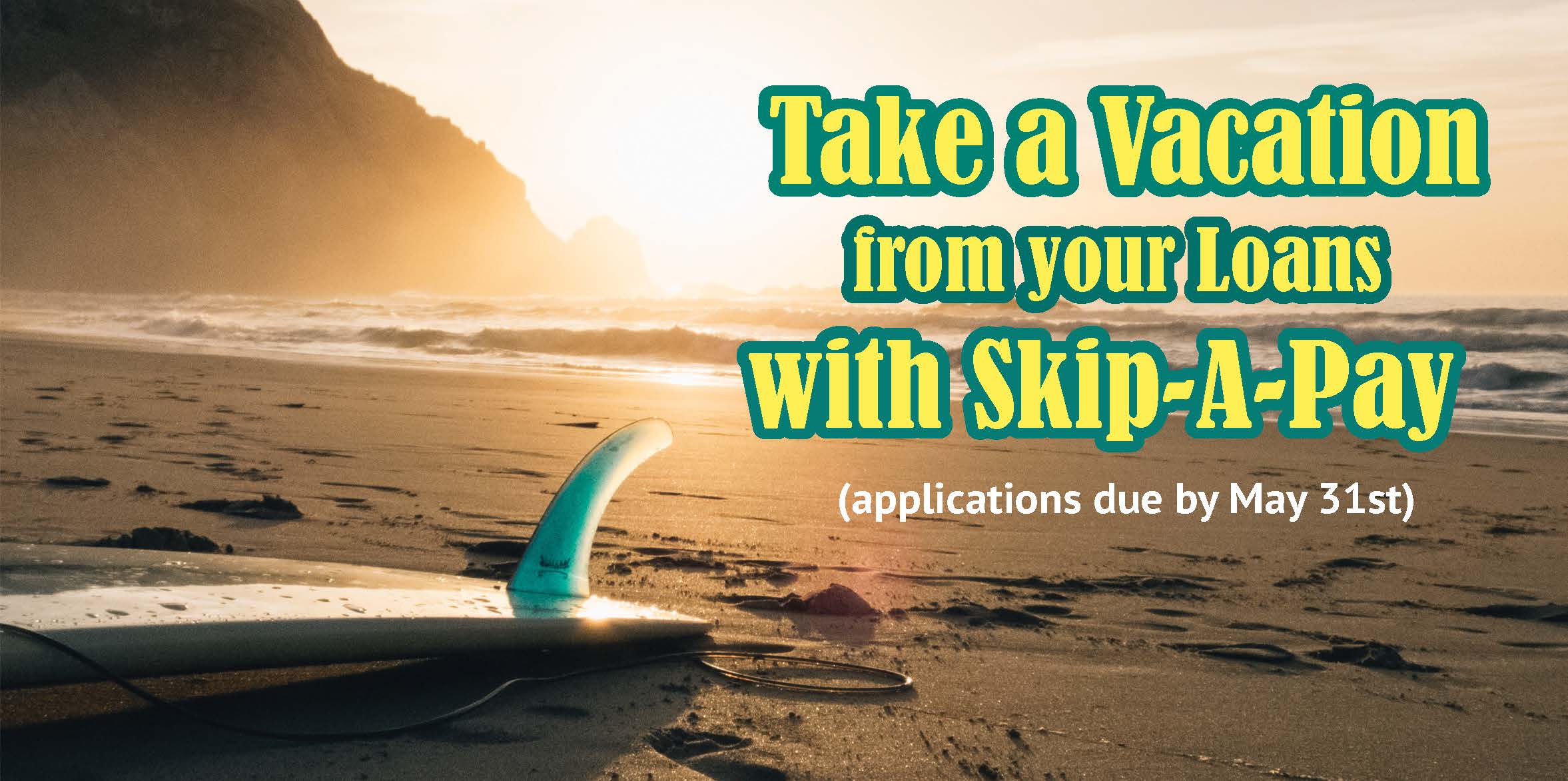 Need a quick vacay from your loan payments? Give your budget a break and take advantage of our skip-a-pay program! You can skip your HHCU loan payments for a fee of $20 per loan, per month. You can skip one monthly payment per loan during the months of May and June of this year. You can breathe easier knowing that you can free up some money without it damaging your credit. You even have the option to skip multiple loans such as your auto loans, personal loans, boat loans and more!  Complete the "Skip-A-Payment" request form below today!
All requests are due by May 31, 2017.
*Skip-A-Payment Requests are subject to approval. Delinquent accounts are not eligible for the Skip-A-Payment program. Offer is not available for credit cards, mortgages, home improvement or overdraft privilege. For each HHCU loan, a single monthly payment may be skipped in either the month of May or June, 2017. HHCU Members with multiple HHCU loans may be eligible to skip a single monthly payment per loan. Skip-a-Pay requests must be submitted at least one week prior to payment due date to allow for processing. You must be current on all loans. Loans with co-signers will require both signatures on the request form. Three consecutive payments must have been made on new or refinanced loans to be eligible.