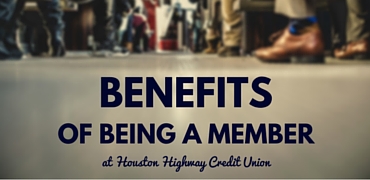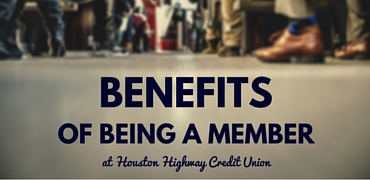 Here at Houston Highway Credit Union, our goal is to provide you with the best service and products. At our core, we believe that you should be treated on a more personal level. You are a valued member, not just another number. When you're a member at Houston Highway Credit Union there are many benefits you get just by being a member.
We offer great savings options to meet all your needs, from a regular savings account to Christmas Club accounts, Certificates of Deposit, and even Money Market accounts with higher dividends. Our Traditional and Roth IRAs are designed to encourage our members to save for retirement. However you choose to save your hard-earned money, we are committed to helping you achieve your goals.
We also offer Freeway Checking, a totally free account that pays you dividends. You get a free debit card and access to ATMs nationwide. When you sign up for our Freeway Checking account, you also have access to our free me-SERVICE$ which are electronic money management services that let you conveniently handle your finances from your phone, tablet, or other mobile device, 24/7. Did we also mention that Freeway Checking has no hidden fees?
If you haven't taken the step to join yet, click here to fill out a Membership Application. With all of these benefits and so much more, you'll be glad you joined the Houston Highway Credit Union Family!